---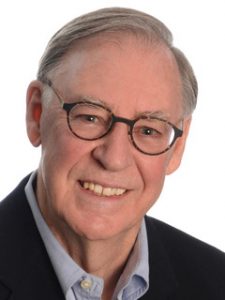 A word from the Chairman
Population growth and sustainable food production are among the many issues our world and particularly fruit and vegetable growers face.
And a new challenge, global warming, adds to their already heavy burden. One of its consequences is to stimulate the activity of parasitic insects that often have more than one reproductive cycle during a growing season. Not to mention the appearance of new parasites from other continents.
As regulators around the world have either withdrawn or banned many chemical pesticides that are harmful to our environment, the fight against crop pests must now take a new course. The most promising remains the organic or biological sector, in other words the increased use of bacteria, fungi or viruses.
BioTEPP, is an innovative biotech company that over the years has acquired a solid expertise in the field of viral bio-pesticides. It already produces and markets VIROSOFTTM CP4 , a biopesticide known and recognized worldwide for its effectiveness against the larva of the codling moth, also known as the apple worm, while being harmless to humans and beneficial insects, like those that pollinate.
Sold in Canada and in the United States, VIROSOFTTM CP4 is largely used in apple orchards on the West Coast, particularly in the states of Washington and Oregon, where more than 50 percent of American apples are produced.
In 2015, BioTEPP put forward a bold growth plan involving the addition of technical and scientific staff as well as the collaboration of researchers from government, paragovernmental or universities.
Today, its efforts have paid off. For example:
In 2018, the sales volume of VIROSOFTTM CP4 , increased five-fold from 2014. Biotepp plans an increase of the production capacity to support demand in US and abroad.
A new insect expertise laboratory opened in Lévis (Quebec).
Also in 2018, it started developing a new viral biopesticide to control the cabbage looper. A high growth potential market, as this insect causes significant damage to cabbage, cauliflower and broccoli crops in all regions of the world where the climatic conditions are temperate.
In the coming years, BioTEPP intends to accelerate its research activities and become a leading player in the global race to develop the many biopesticides just waiting to be discovered. In other words, we will be harnessing nature for sustainable agriculture.
Claude Gagnon
---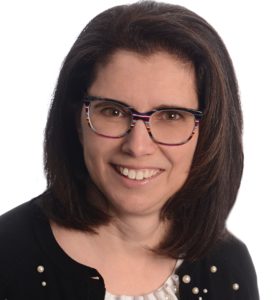 A word from the

President and Chief Executive Officer
Meeting the challenges of sustainable agriculture
Feeding people with healthy and safe products by offering biotech solutions to agricultural businesses is a mission that I enthusiastically endorse.
That's why I am very proud to join the BioTEPP team, a young and innovative company, and to contribute to the achievement of its ambitious development plan.
More than ever, producing food according to a sustainable production mode is today's norm, which brings its own set of challenges. Farmers have to adapt their production methods to meet the needs of consumers who are increasingly concerned about the quality of the food they eat and the protection of the environment.
In addition, as insect resistance to chemical pesticides increases, it's essential to provide effective and environmentally friendly solutions to protect crops and improve yields. To this end, the research and development program of BioTEPP can provide an answer. In particular, it's supported through collaborations with research centers that are, like us, involved in the fight against crop insects. s. It's in this spirit that BioTEPP will expand its solution portfolio.
Finally, BioTEPP has great ambitions for international development. Beyond its current presence in Canada and in the United States, particularly in Washington and Oregon, where the majority of its production is sold, BioTEPP is actively working to expand its market to California, eastern US and in Latin America.
I firmly believe that BioTEPP, with its dedicated and competent team, will meet these challenges and become a reference in the industry.
By relying on our mission and our values, we will make a difference for the betterment of our fellow citizens and the production of sustainable agriculture.
Sylvie Richard, Agr.
---
Our mission
Contributing to the production of healthy food by developing and marketing biobased solutions to control crop yield reducing parasites.
Our vision
An innovative biotech company, creator of sustainable solutions and respectful of the environment, BioTEPP helps provide people around the world with a better, safer and healthier life.
Our values
Integrity

Comply with the more stringent regulations.
Loyal and faithful to our clients and stakeholders.
Care about the health of others.
Ensure a healthy balance between our short-term results and our long-term requirements
Respect for people

Treat our employees fairly and with respect.
Be accountable for actions and results as well as successes and failures.
Manage conflicts constructively.
Flexibility

Being able to adapt to changes and future trends.
Challenge the status quo.
Think and act with customers in mind.
Efficiency

Focus on activities that create value.
Do things simply and effectively.
Manage resources smartly.
---
Our partners