Your partner for sustainable agriculture
At BioTEPP, we can help the agri-businesses improve the well-being of our fellow citizens through sustainable agriculture. Thanks to our constant innovation process, we have acquired solid expertise in the viral biopesticide sector.
We provide effective integrated pest management to offer a better, safer and healthier life all over the world.
Biotechnology at the heart of
the company
Founded in 1998, BioTEPP has worked with Agriculture and Agri-Food Canada to develop a virus that controls the codling moth as well as the oriental fruit moth, while being harmless to humans, pollinating insects and other beneficial insects.This led to the development of  VirosoftMC CP4, a biopesticide that has proven its effectiveness in the main fruit producing regions of North America for more than 10 years.
We are now aiming for an expansion across the Americas to help growers protect their crops in an ecological manner while improving their yields, a guarantee of sustainability.
By producing environmentally friendly bio-pesticides, BioTEPP helps to reduce the spread of chemical pesticides, which actively contributes to the protection of our natural habitat and the preservation of a healthy environment for humans.
An innovative biotech company, creator of sustainable solutions and respectful of the environment, BioTEPP helps provide people around the world with a better, safer and healthier life.
Offering effective solutions adapted to the needs of our customers.
Adapting to changes and trends in our industry.
Combining financial performance and social responsibility.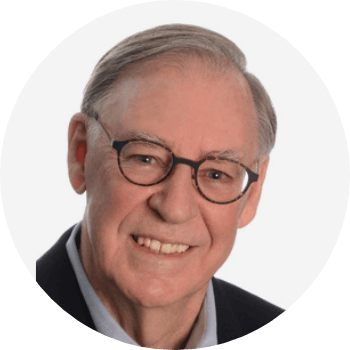 A seasoned agronomist, Claude Gagnon has extensive experience in the agricultural field. He began his career as a technical representative at Ciba-Geigy then at Chemagro, a division of the Bayer company. He took charge of BioTEPP in 2014 after selling Axter Agroscience Inc, a company he had founded with two partners. Claude Gagnon holds a degree in Agricultural Sciences from Laval University (Quebec) and is a member of the Ordre des agronomes du Québec.
Pierre Laborde specializes in strategic analysis, editing and financing of projects as well as innovation partnerships. Throughout his career he acquired a solid experience in management and business management during the launch and commercial deployment phases of biotechnology start-ups. Working for an investment fund, he was responsible for some 20 financings for technology SMEs active in the fields of life sciences and industrial biotechnologies. Pierre is an engineer and holds an MBA.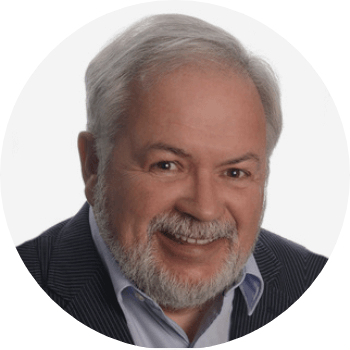 An agronomist, Michel Tremblay has nearly 40 years of experience in sales and market development of pesticides used in horticultural and fruit crops in Canada. His expertise in plant protection products is varied; he is specialized in phytopathology, was a technical delegate at CropLife Canada, President of CropLife Quebec and Atlantic, and Director at the Reference Center for Agriculture and Agri-Food Quebec (CRAAQ).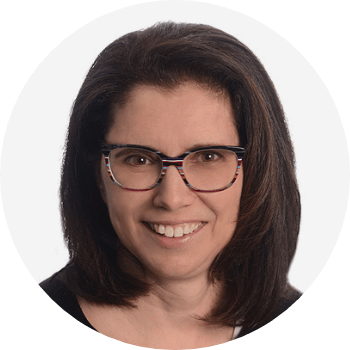 During her 30 years of experience as an agronomist, Sylvie Richard has acquired an in-depth knowledge of various issues in the agri-food sector. Her expertise in project management comes from her mandates with the Quebec grain sector table, the Coop fédérée, the Coop Carbone, AQINAC, the Couvoiriers du Québec, the Professional Association in Crop Nutrition and Hydro-Quebec. Having participated in the activities of the family farm business, she is well aware of the challenges of agricultural production.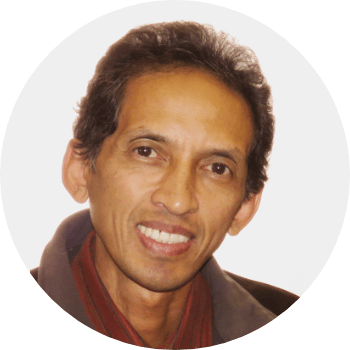 Dr. Harnaivo Rasamimanana
Dr. Harnaivo Rasamimanana holds a PhD in Applied Biological Sciences, Agricultural Entomology option, from the University of Antananarivo (Madagascar). He joined BioTEPP at the very beginning. Harnaivo oversees the BioTEPP plant in Cap-Chat, Quebec, in addition to directing research and development of baculoviruses for the control of plant pests, in particular the codling moth.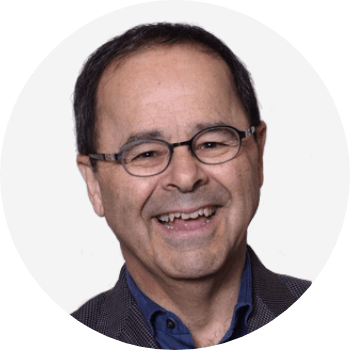 A seasoned communicator with more than 40 years of experience, André Chapleau specializes in media relations, crisis management and writing. He acted as spokesperson for Desjardins Group, Canada's largest co-operative financial group. He also worked at Bell Canada where he touched on several areas of communication including media relations, internal communications, advertising and event sponsorship.